The Silhouette InstaLift® is a dual-action treatment that lifts the mid-face and adds volume for a natural look. Improves facial contour for natural-looking long-lasting results.
HOW DOES IT WORK?
Using its unique minimally invasive cone technology, the Silhouette InstaLift® immediately lifts the deeper layers of your mid-face area as well as gradually adds volume by stimulating the regeneration of Type I and Type III collagen.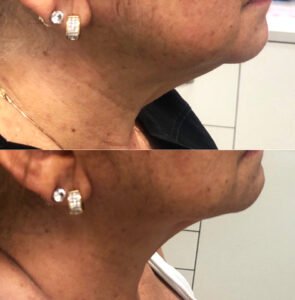 HOW LONG DOES IT TAKE?
After 2 weeks, most patients rated themselves looking 4-5 years younger.
It's typically a 45-minute procedure with minimal downtime. Local anesthesia can be used.
ASK THE DOCTOR
Request a consultation with Dr. Baum by email or call 9544565050 to schedule your appointment.