PRP is typically used by doctors when trying to accelerate healing in many different parts of the body. Androgenic Alopecia, a condition that causes hair follicles to shrink, is typically treated with PRP. This way it restores hair growth. This is a non-surgical procedure involving the reinjection of a gel-like substance derived from a patient's own blood.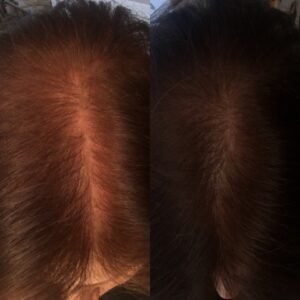 HOW DOES IT WORK?
PRP has become a popular method to treat not only hair loss but other injuries to tendons, muscles, and ligaments that usually occur during a sporting accident.
Once a medical professional has drawn your blood, it will be placed in a centrifuge where its components will be forced to separate. The platelets are then extracted and injected into the scalp.
Growth factors and proteins that speed tissue repair can be found in PRP. The original hypothesis was that PRP could reverse the process of Androgenic Alopecia. Now it is a very common and popular treatment for hair loss.
ASK THE DOCTOR
Request a consultation with Dr. Baum by email or call 9544565050 to schedule your appointment.