CoolSculpting is a non-surgical fat reduction treatment. It can also reduce the appearance of cellulite on the legs, buttocks, and arms. Some people also use it to reduce excess fat underneath the chin.
Some people who do CoolSculpting opt to treat several parts of the body, usually:
thighs
lower back
belly
sides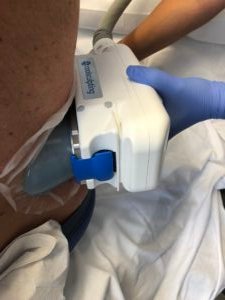 HOW DOES IT WORK?
To watch a video showing how it works, click here.
CoolSculpting uses a procedure known as cryolipolysis. It works by placing a roll of fat into two panels that cool the fat to a freezing temperature.
ASK THE DOCTOR
Request a consultation with Dr. Baum by email or call 9544565050 to schedule your appointment.